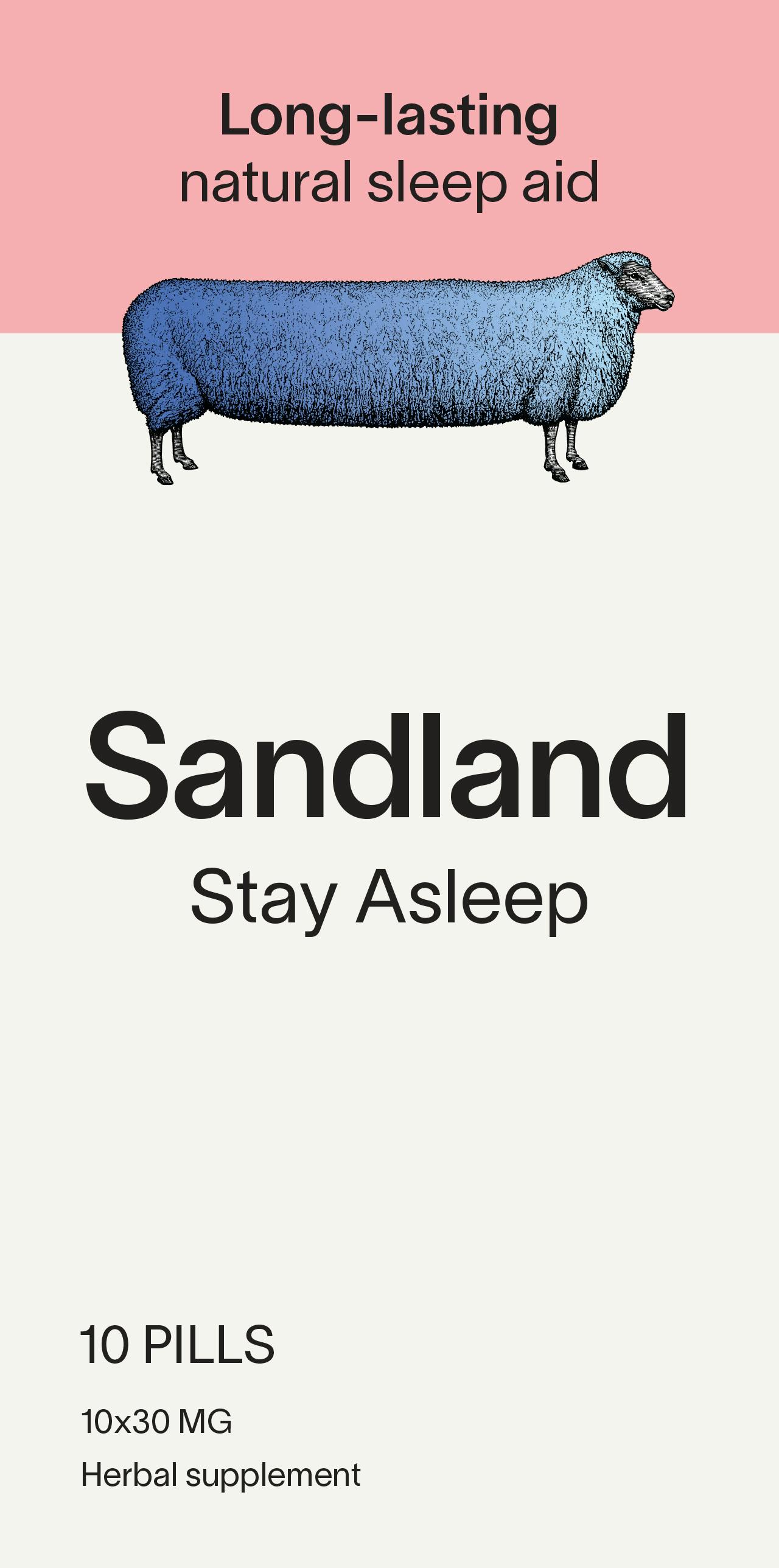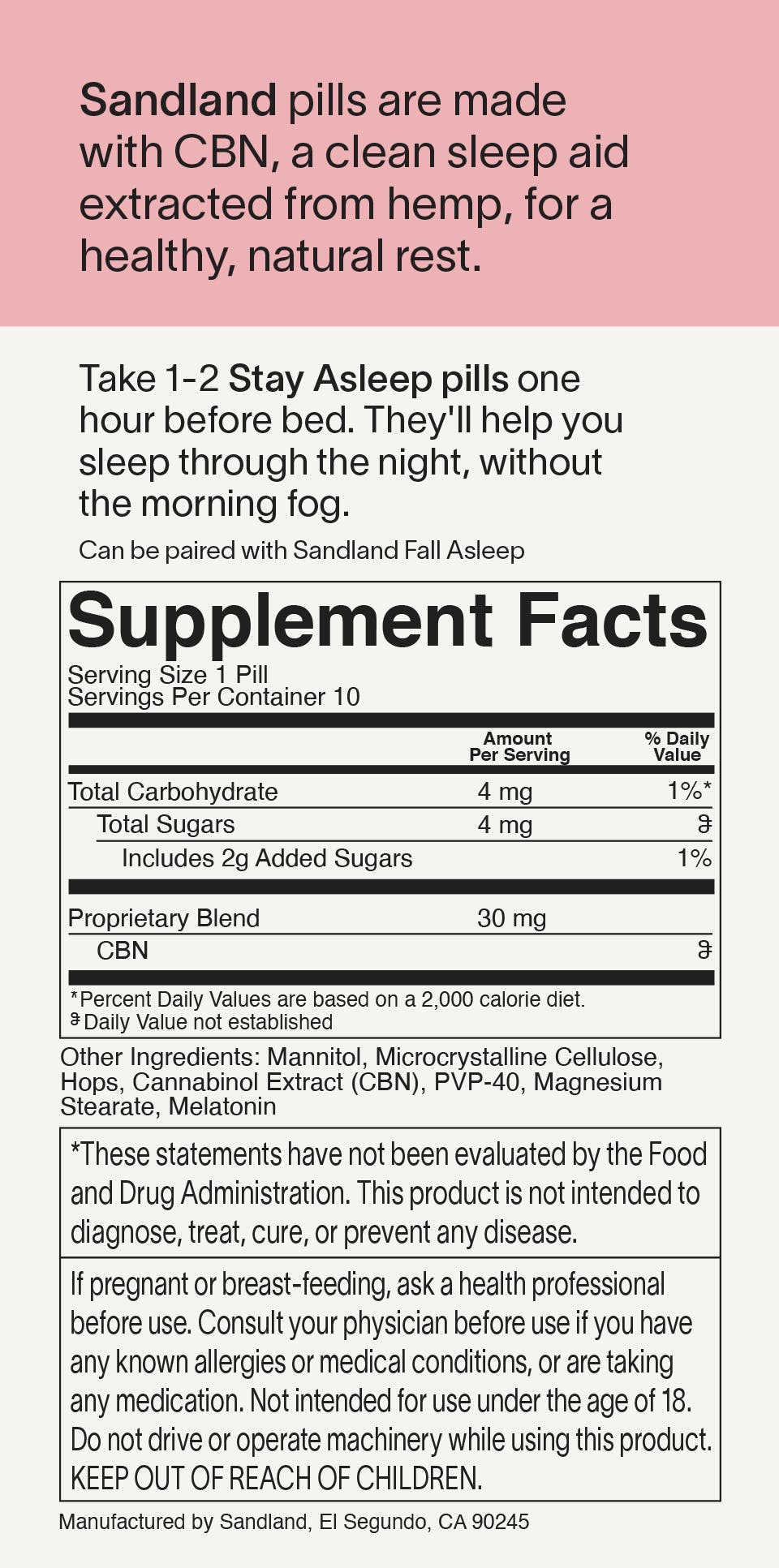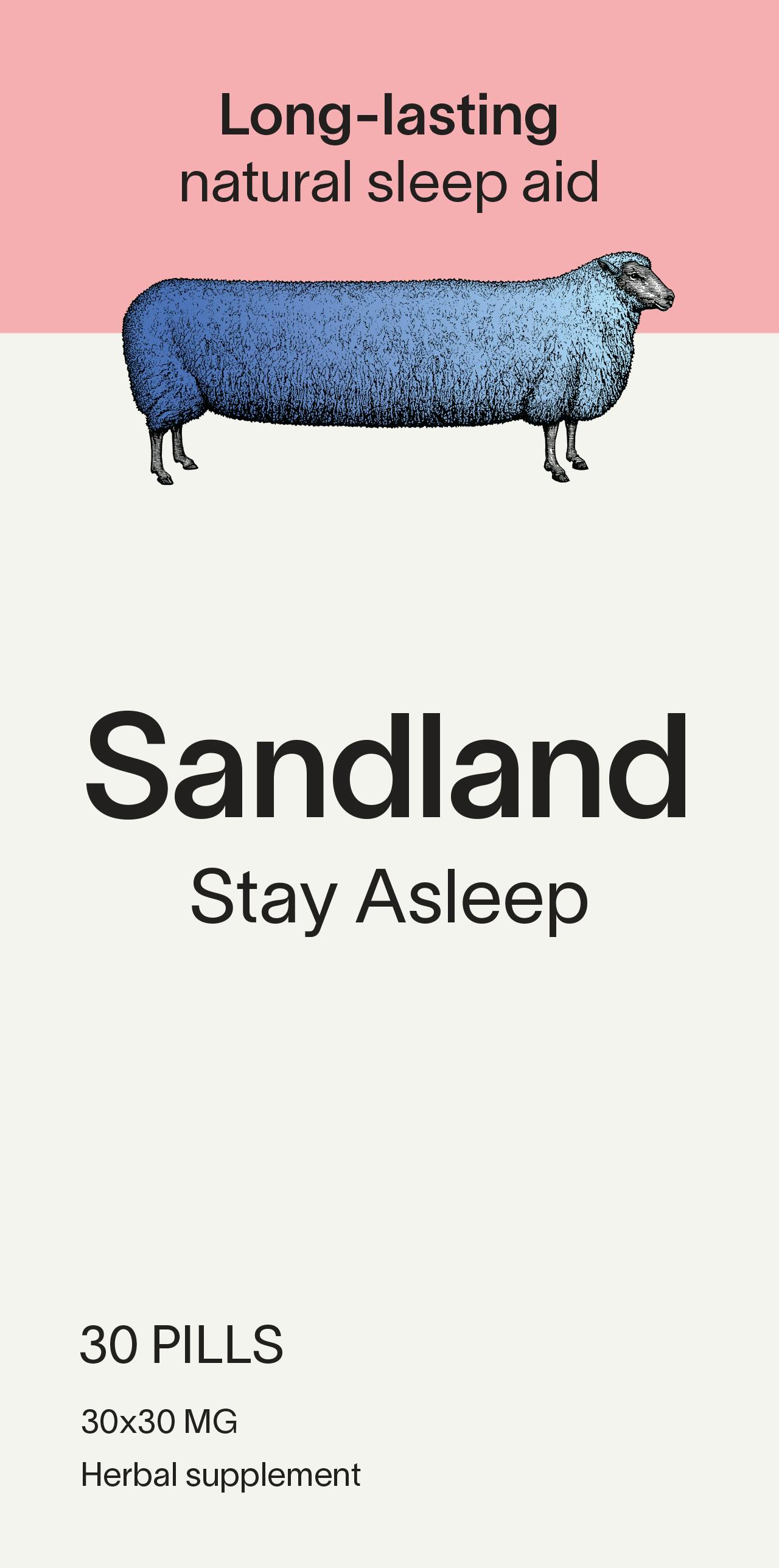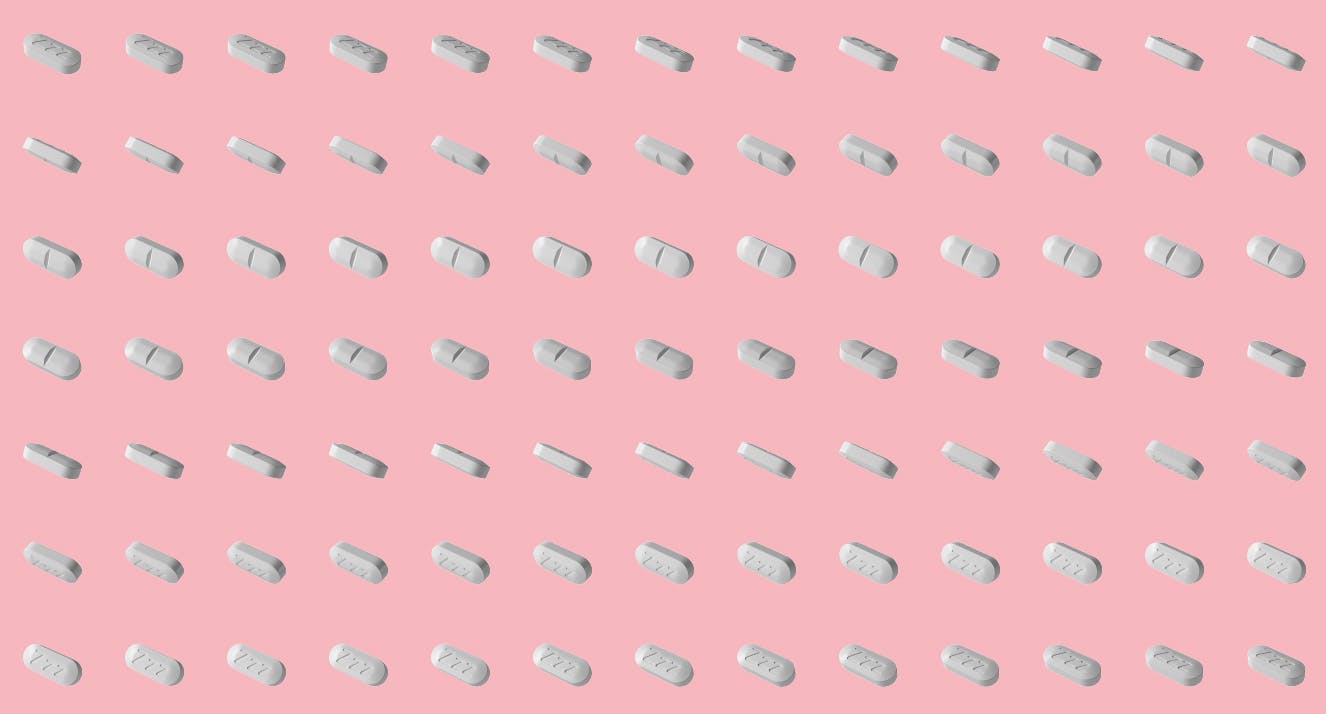 Stay Asleep
Take a Stay Asleep supplement before bed and happily sleep through the night without annoyingly waking up.
Naturally derived from top-graded hemp-extract
Safe and effective
Always vegan, and no GMOs
Long-lasting formulation lasts 8 hours
No morning-after drowsiness
Clean, clear sleep from all natural ingredients
Learn how it's made
Experience better sleep, naturally.
Need help falling asleep instead?